Advantech Assists Myanmar Supercenter in Building SCADA Electricity Monitoring System
2020/6/21
Myanmar corporations urge energy saving solutions to mitigate electricity fees increases
In recent years, electricity consumption in Myanmar has surged dramatically and the government spending for electricity subsidies for companies has also risen significantly. In response, the Myanmar government announced universal electricity price increases in July, 2019 and many Myanmar corporations now face bill increases of nearly 50%— including City Properties, a well-known Myanmar property company. Not surprisingly, they are now looking for better more efficient ways to save electricity costs. City Properties is a retail space management company in Myanmar. Founded in 2016, the corporation oversees 26 malls across the country with more than 1.5 million square feet under management. For every shopping center project, electricity costs account for a large part of their expenditure. Facilities such as lighting, air conditioning, and elevators all require a stable and reliable electricity supply. In the past, they used a manual process to record electricity usage and consumption. This often led to human errors and monitoring difficulties, which sometimes meant electricity costs rose dramatically. In the light of this, City Properties sought to find a better solution for monitoring electricity usage.
Integrating soft and hardware from different manufacturers
Many traditional Myanmar companies are eager to find solutions to optimize their electricity consumption but they face a big issue—that is, professional know how to integrate industrial software and hardware. Hardware is not effective without proper system integration and software programming. What's more, software engineers often choose the wrong automation products because of their limited industrial hardware technology knowledge. So DigiNET, a famous Myanmar technology company, which focuses on technical turkey solutions, designed a customized solution for City Properties based on its rich experience in industrial automation and shopping mall business intelligence. DGSK shopping mall, located in Yangon, was the first place where DigiNET assisted City Properties with their energy efficiency solution. After fully evaluating scope of the mall project, DigiNET decided to employ Advantech's hardware and software services. They chose the EKI-1221 gateway and WebAccess / SCADA software platform to create an electricity monitoring system in the DGSK mall. This allowed City Properties to better supervise electricity consumption at each of their shopping centers and helped them meet their energy efficiency targets.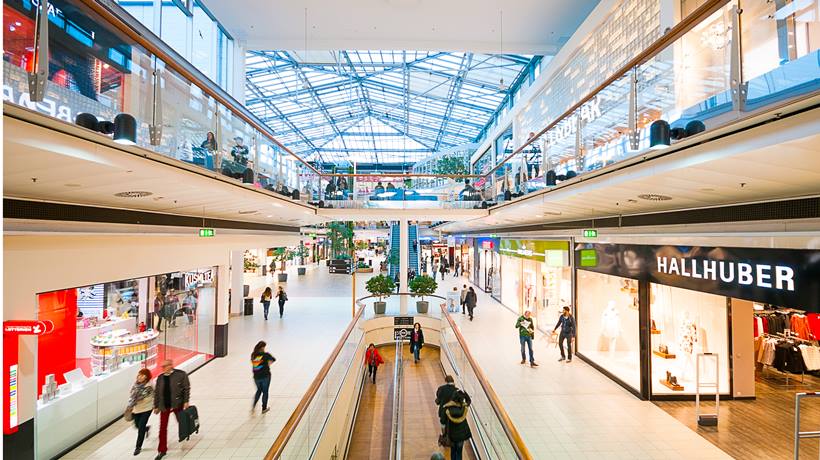 First steps to a fully remote real-time energy monitoring system
In the DGSK shopping mall, there were 26 electricity meters installed in total. Connected with each other by Modbus and the meters were linked to an EKI-1221 Modbus server. Once installed, the system operates in real-time and monitors all the meters at the same time. With this setup, City Properties took a first step towards a fully remote energy monitoring system.
EKI-1221 Modbus gateway bridges communication between devices
The EKI-1200 series Modbus gateways are bi-directional gateways which enable Modbus/RTU and Modbus/ASCII serial devices to connect via two independent Ethernet ports and MAC addresses to provide a redundant networking mechanism to guarantee networking reliability. They provide a simple and cost-effective way to bring the advantage of remote management and data accessibility to thousands of devices that cannot connect to a network. EKI-1200 series Modbus gateways are easy for users to set up, configure and install. Their wide operating temperature of -40 ~ 75°C fulfills the requirements of harsh industrial environments.
Managing shopping center electricity usage with WebAccess
Advantech WebAccess/SCADA is a browser-based SCADA software package for supervisory control, data acquisition, and visualization. The Super SCADA multi-level architecture of WebAccess/SCADA allowed City Properties to collect information from every distributed node. No matter how much data was transmitted from each shopping mall, the expandable SCADA layers enabled managers to build up a complete picture of the whole system. The graphic control software features of WebAccess/SCADA allow designers to flexibly edit and manage the user interface for different situations and industries. WebAccess/SCADA supports multi-protocol communications and drivers to which multiple factory equipment can connect. It features an intelligent dashboard which visualizes data and displays real-time information in bar graphs, line graphs, and pie charts. Managers to remotely browse through current statistical graphs and make proactive decisions based on the latest up-to-date information.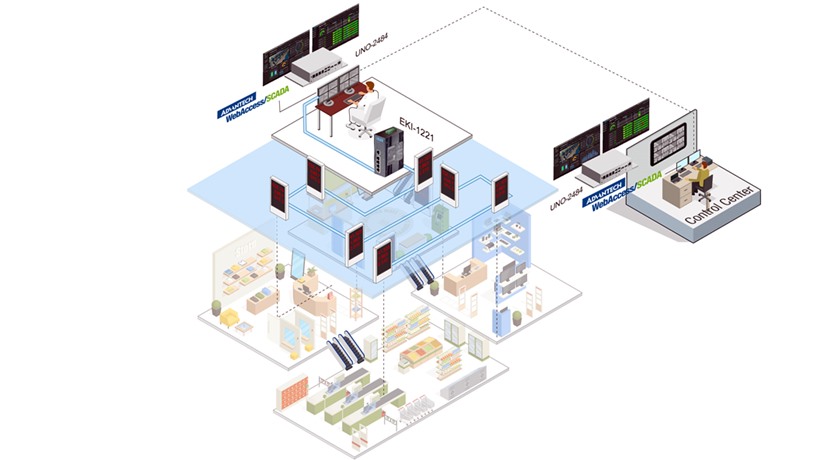 DigiNET and Advantech looks forward to more cross collaboration projects
DigiNET provided professional hardware knowledge and system integration experience. They built a highly efficient customized electricity monitoring system for City Properties. With it, City Properties can now manage the real-time electricity consumption of individual stores or whole shopping centers. They also provided software design, system installation, and technical training support during the development phases. Currently, DigiNET is still working with City Properties on the optimization of electricity monitoring for other shopping centers.
Free download for Advantech WebAccess /SCADA 9.0 version and Free75 tags License with all functions.